Multitasker 1.0
The Way you Work
Is there a better combination? We don't think so
Download Multitasker 1.0C here!!!
NEW:Talk with our virtual tech support agent!(beta)
LegacyRun, a program that lets you run legacy(non-multitasking) applications in Multitasker!
Download DueItToday, the Multitasker-enhanced Tasks/Todo replacement!
Developer Nathan Whitmore discusses what's happened and where we're going
Programming guide is available, and so is MultiTester , a debugging tool!
Vote for Multitasker on Digg!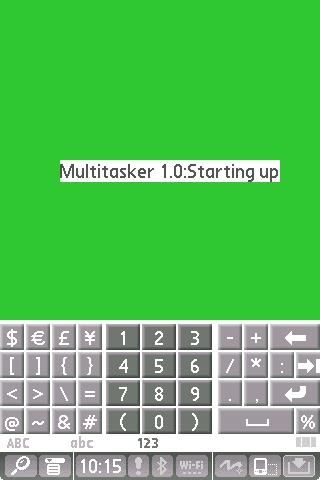 For Developers
For end users


Multitasker is an environment which supplements the native Palm OS functionality in order to allow for multi-tasking and multi-threading in compatible yBasic applications. Multitasker also includes an integrated window manager, as well as vibration software that allows for force feedback on most OS 5 palm devices! To learn more, click one of the links above.


Download

Multitasker 1.0C is now available! To download it, just click here!!!